Neste creates solutions for combating climate change and accelerating a shift to a circular economy. The company refines waste, residues and innovative raw materials into renewable fuels and sustainable feedstock for plastics and other materials. Neste is the world's leading producer of sustainable aviation fuel and renewable diesel and developing chemical recycling to combat the plastic waste challenge. Neste aims at helping customers to reduce their greenhouse gas emissions with our renewable and circular solutions by at least 20 million tons annually by 2030, and the ambition is to make the Porvoo refinery in Finland the most sustainable refinery in Europe by 2030.
Neste's refinery in Kilpilahti, Porvoo processes thousands of metric tons of flammable liquid and gaseous substances daily. Even tiny leaks in these systems can have serious consequences, so Neste requires a device that can find and locate potentially hazardous gas leaks before they escalate.
NL Camera for air and gas leak detection.
The NL Camera detects leaks, such as small gas leaks, that would be missed by traditionally used devices and methods. This improves Porvoo refinery's process safety and speeds up the work significantly as the camera scans large areas quickly, efficiently, and reliably.
NL Camera Improves Safety at Neste's Porvoo Refinery
When working at an oil refinery with thousands of metric tons of flammable liquid and gaseous substances, safety is of paramount importance. That is why Neste chooses the NL Camera for their Porvoo refinery to find potentially hazardous gas leaks, manage risks, and enhance the security of their process area workers.
Detecting Leaks and Identifying Early Risks
Neste's Porvoo refinery covers an area of dozens of square kilometers, so detecting small, potentially risky gas leaks on the premises can be a demanding task – unless you are using a device that can find and locate such leaks in a large area. As the NL Camera does just that, Neste has trusted the device to find leaks of different sizes in the process area already for several years.
"The camera detects leaks that would otherwise go unnoticed", Neste worker confirms. "It improves process safety because it enables detection of leaks that normally go unnoticed by normal human senses. This tool speeds up work significantly."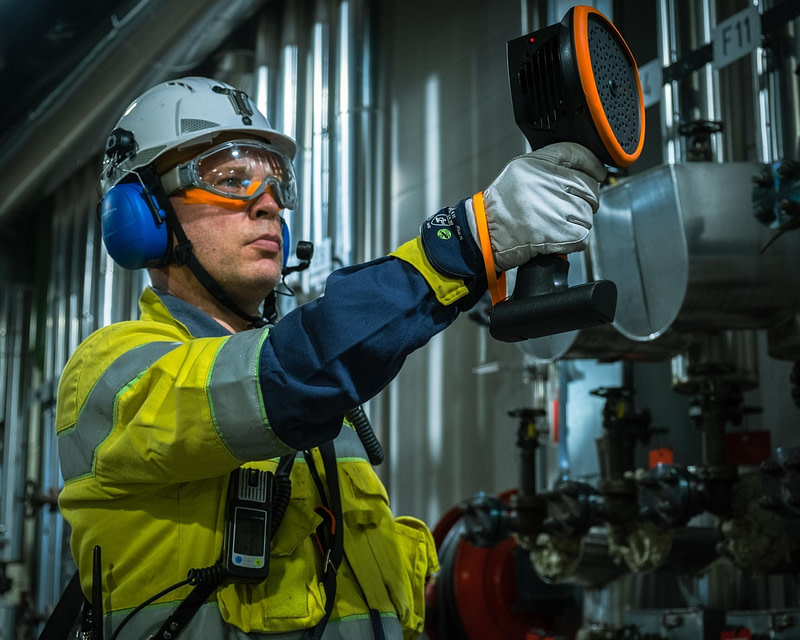 Ease of Use in the Spotlight
The camera's ease of use also receives recognition from Neste. After a short introduction, the deployment of the camera was effortless: "The best thing about the camera is just how easy it is to use and the way it speeds up work when you're working in a large process area."
Neste has fixed the detected gas leaks with repairs ranging from simple tightening of, for example, valves to replacing some of the equipment. The NL Camera continues to be an important part of a chain to ensure minimized risks and workers' well-being in the Porvoo Refinery's process area.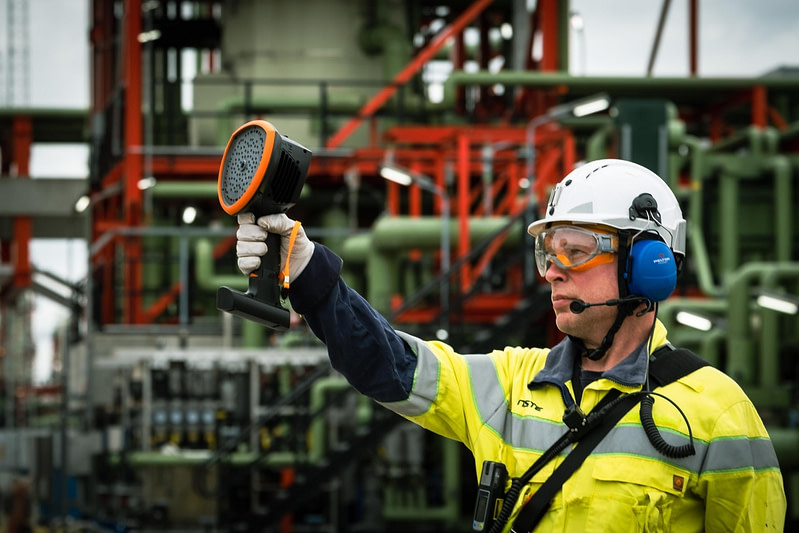 If you are interested in how the NL Camera can help you, do not hesitate to contact our sales department for further information.