INTRODUCING THE LF10 – NEXT GENERATION LEAK DETECTION
The LF10 is a smart, easy-to-use acoustic camera that enables users to detect leaks as small as 0.004 l/min smoothly and
seamlessly and delivers actionable data for maintenance and repairs. Equipped with 124 microphones, the LF10 provides a wide field of view for detecting compressed air leaks from a long range away based on the sound they emit.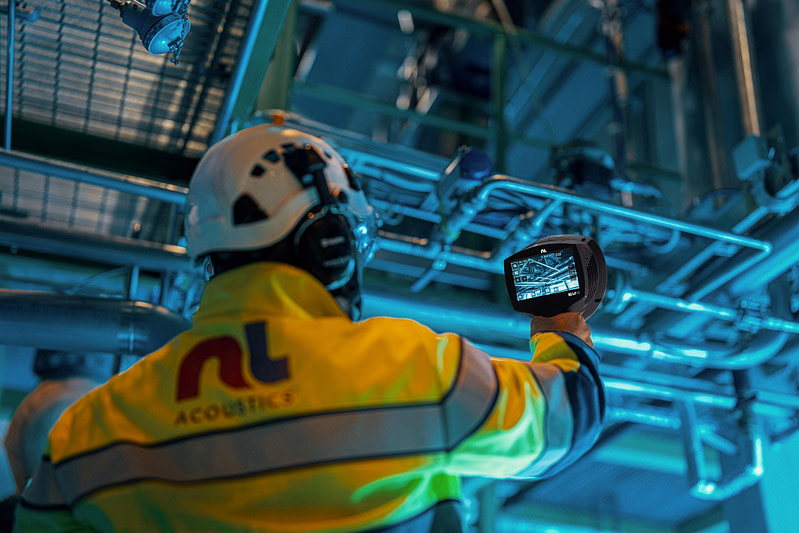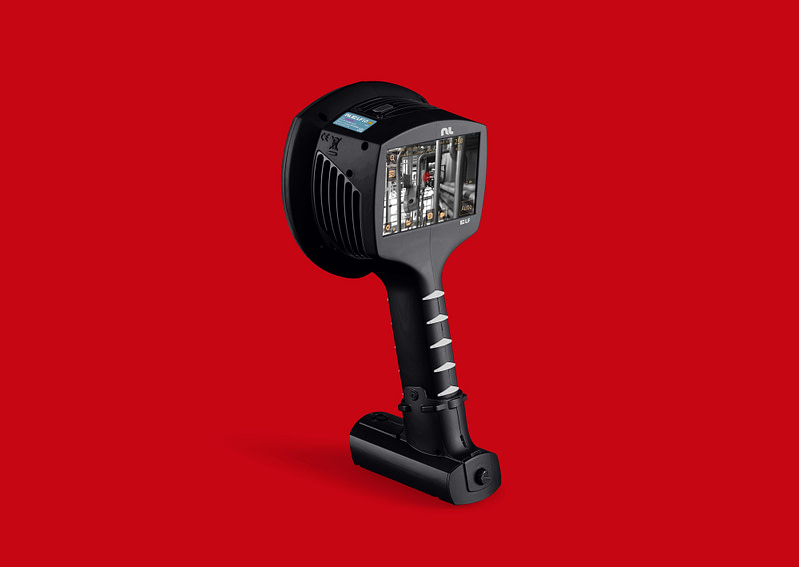 This lightweight device is safe, reliable and easy to operate with one hand, and its intelligent, built-in
functionalities improve detection by filtering out typical industrial disturbances.
The camera's new AI-driven functionalities include removal of extraneous sound sources and distance detection between the leak and the camera, allowing users to pinpoint and report leaks effortlessly. Utilizing its automated features, the LF10 also analyzes leak size and cost estimates in real time, offering concrete actionable data for maintenance and repairs in the NL Cloud. This truly is next-generation leak detection!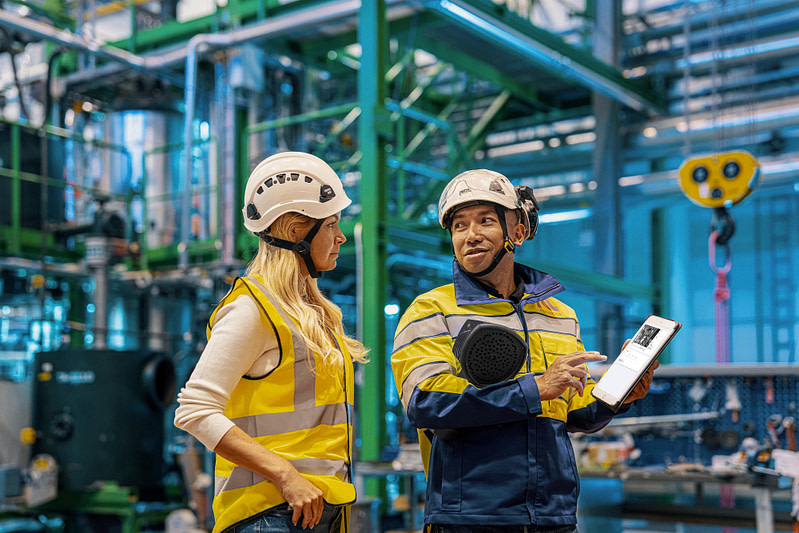 Saves money and improves energy efficiency
Detects and pinpoints one or more leaks simultaneously
Shows leak size and cost estimates for remedial action
Faster and more accurate than other leak detectors and methods

Machine learning produces actionable data for maintenance and repairs on the NL Cloud
ISO 50001-compatible reporting
Machine learning-powered analytics and reporting

Speeds up audits and requires minimal training
Scans large areas quickly
Simple and easy to use with one hand
Fits any stage of your maintenance cycle

Smart AI-driven functionalities ensure a seamless user experience
AutoDistance feature automatically detects the distance between the leak and camera
AutoFilter feature automatically filters out disturbances in noisy environments
Download the datasheet for technical details
Interested in learning more about the LF10? Download the datasheet or contact us for further details!
If you are interested in how the LF10 can help you, do not hesitate to contact our sales department for further information.
NL Acoustics provides advanced acoustics-based predictive maintenance solutions with a mission of turning sound into value. Our multidisciplinary team is passionate about finding the most advanced technological solutions that take sound diagnostics to the next level and save our global industrial clients time and money in the areas of air leak and electric fault detection.