NL Solution
Automated asset monitoring
CAN YOU PROTECT YOUR ASSETS AGAINST FAILURES?
New or changing sounds often indicate deteriorating assets, which can lead to a sudden interruption of your operations and costly downtime.
The NL Sense identifies problems in advance through real-time asset-monitoring, ensuring their full operational capacity while reducing costs.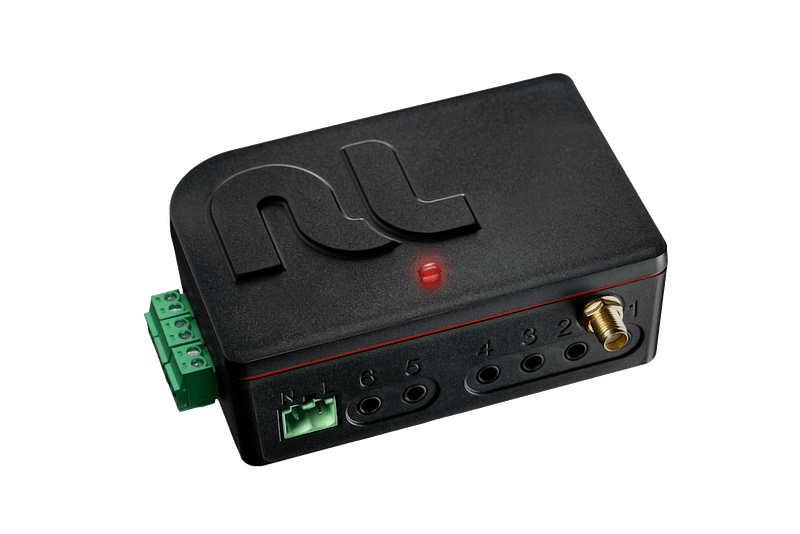 PREDICTING EXPENSIVE PROBLEMS CAN NOW BE DONE NON-INTRUSIVELY
With the NL Sense, you can tell assets in prime condition apart from those about to fail.
Industrial assets usually signal the end of their service life by making sounds that are out of the ordinary. Sometimes, especially in noisy environments, detecting those sounds is nearly impossible, and tracking sound trends requires acoustic experience. However, finding the issues early through sound detection is the best way to guard against unplanned, expensive downtime, reduce costs, and avoid dangerous safety hazards.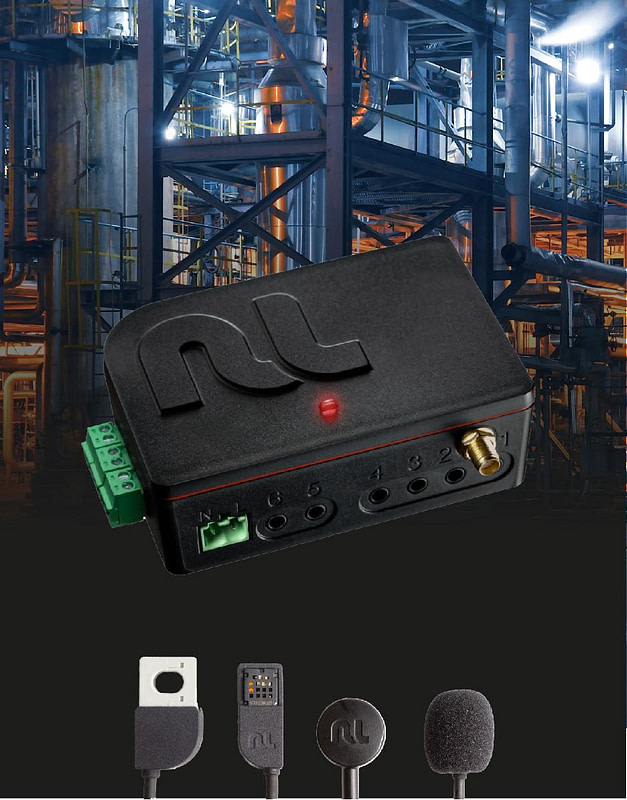 Cost-effective maintenance
The NL Sense listens to your assets and automatically detects deviations and harmful trends in the sounds they make. The NL Solution provides data for informed, predictive maintenance decisions before you begin to lose money due to broken assets and delays in operation. The NL Sense will also save you time and money by removing the need to manually inspect fully functioning assets.

Easy to install
Non-intrusive and retrofittable, the NL Sense is straightforward to install in places that would otherwise be difficult to access and monitor. Furthermore, you can connect the NL Sense to your existing asset management systems and replace multiple integrated sensors with just a few smart sensors.

Detect critical problems early on
The NL Sense creates a detailed acoustic fingerprint of an asset and detects even minute deviations in the way it sounds. You can then locate faults even before they happen.

Find faults otherwise missed
The NL Sense adapts to its environment and recognizes any out-of-the-ordinary sounds. This means that you can find faults that cannot be detected by pressure, temperature, or vibration sensors.

Deep sound-based insights
In a typical case, the NL Sense gathers a vast amount of data, saving 96,000 values per second. Turning such a large quantity of data into a useful format is a demanding task, yet is one made possible by the NL Sense.
We do not offer just a simple measuring device
Our machine learning-powered analytics provides you
with intelligent maintenance solutions.
How does the
NL Sense

work?
The NL Sense typically works with mechanical or high-voltage equipment. However, any asset that has a predictable sound pattern during its normal function but produces abnormal sounds when it begins to break is a good use case. When attached to an asset, the NL Sense constantly captures and analyzes the sound waves that the asset emits, both sounds that you can hear and sounds that you cannot hear.
The NL Sense learns to recognize the everyday sounds that an asset it is attached to produces, creating a unique acoustic fingerprint for it. By recognizing outliers, the NL Sense can then detect and distinguish deviant sounds that indicate a mechanical failure is about to take place.
After setting up the NL Sense, our acoustic experts gather and analyze data in order to produce the most relevant and easy-to-interpret information for your specific use case. The NL Sense is then configured to automatically process, analyze, and turn the data into valuable information that is ready for you to use. The NL Sense can then transfer that information to the accompanying NL Cloud software or integrate it into your asset management system.
The NL Sense set includes:
contact microphones that measure an asset's structure-borne sound
regular microphones that measure airborne sound
a current transducer that measures the current in an asset's conductor
a temperature and humidity sensor Want to know more about the NL Sense?
If you are interested in how the NL Camera can help you, do not hesitate to contact our sales department for further information.