A kickass ex-consultant, a charismatic jack of all trades personifying technology leadership, and a constant learner; NL Acoustics' Cloud Lead and Cloud Solution Strategist Fawad Mazhar sees great things on the company's horizon and reveals the juice that comes out of working with the unique acoustic solutions.
A Renaissance Man of Broad Knowledge
Fawad Mazhar, the Cloud Lead and Cloud Solution Strategist at NL Acoustics, predicts growth and development for the company's future. But what's the story behind this charming father of three, and what exactly does he do at NL Acoustics?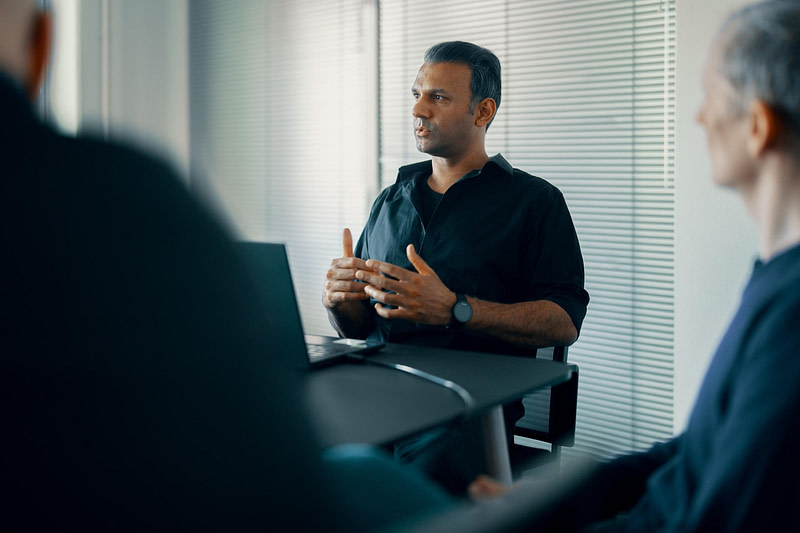 Mazhar is a Pakistan native who came to Finland in 2010 to do his master's at Tampere University of Technology (today Tampere University) in Information Technology, Signal Processing. Since then, Mazhar has been gathering international experience and an extensive toolkit in IT business: from cloud-native solutions, edge computing, cloud computing, and industrial IoT to creating Linux distributions bottom-up. Before joining NL Acoustics in early 2021, Mazhar was a software consultant for 3.5 years, even though he does not see himself as an expert per se.
"I know a lot of things in a wide scope. New things pop up, and I keep learning. I'm interested in Web3, IoT, edge computing, and cloud computing. Most of my solutions also revolve around these topics," Mazhar describes in a confident, low voice.
A Bridge Between the Customer and the Team
Mazhar finds his role at NL Acoustics very interesting and full of freedom as he nurtures his team and tries to balance requests from customers and colleagues. It is a question of deciding who gets what and when with the skill set at hand, but luckily, Mazhar is also good at saying 'no'. A word that comes in handy if you are handling the entire Cloud business head-on, planning future projects, and acting as the bridge between the customer and the team while also hands-on coding half of the time.
"Mostly, time is not on our side; many people are asking for things that we have to deliver very quickly. But, this company has a lot to offer. In the near future, we will focus on being even more customer-centric than ever."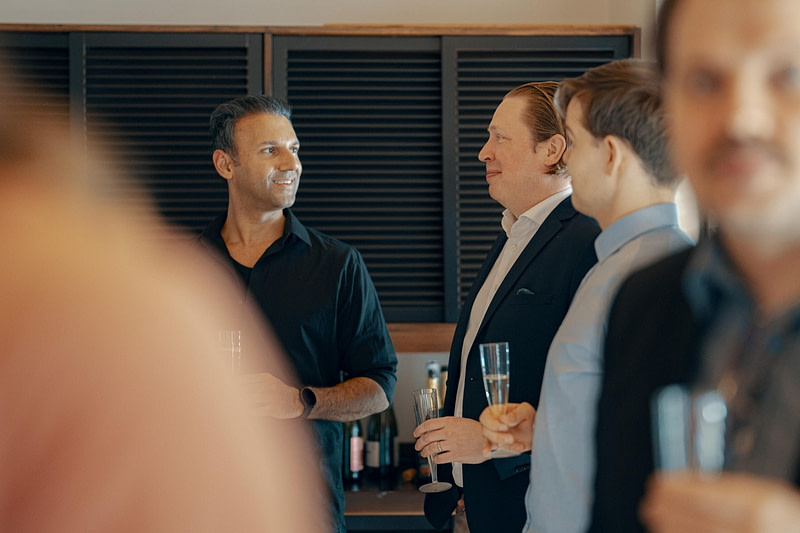 A Journey Full of Meaning
When asked about the best things about working at NL Acoustics, Mazhar first mentions nice colleagues. He lists the fast-paced, dynamic environment, working with a large set of technologies, and the company's expansion following also from the majority interest being acquired by Teledyne. An interesting time for Mazhar and his colleagues to be a part of the growing NL Acoustics team.
Mazhar looks forward to a more intimate collaboration with Teledyne and making progressive and modern cloud-native solutions. As a result, his role will evolve and more industrial-grade work will come to his team. As the company grows and the cloud team continues to serve more customers from all over the world, ranging from the far east all the way to the Americas, Mazhar forecasts those becoming the hot spots. Though essentially, Mazhar wants to highlight the importance of solving real-world problems and its meaning to his work.
"NL Acoustics is intrinsically a journey that matters a lot in my career and life; being a part of a fast-growing company that serves a huge customer base and doing something so niche that it's being acquired by the giants of the world."
Interested in working alongside Fawad Mazhar and our other great team members? See our career opportunities!