Conversations, first-time encounters, reindeer, and sauna: NL Acoustics' Partner Seminar treated its participants with heart-warming meetings, food for thought, and exotic Finnish delicacies.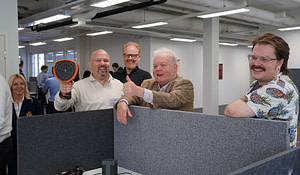 Day One: Hearty Connections
Hotel St. George's Wintergarden was filled with engaging conversations and joyous laughter as some 30 NL Acoustics partners from near and far came together. The Partner Seminar, a historical first for the company, was held in beautiful fall Helsinki on September 21st and 22nd, 2022.
As the city radiated with fall foliage, NL Acoustics partners from Colombia to Korea huddled together to exchange thoughts and listen to NL Acoustics' in-depth presentations on, for example, the company's technology. Some of the partners were happy to greet their respective Area Managers face-to-face for the first time, as Covid restrictions prevented such meetings earlier. Even though the first day was full of food for thought and some partners had traveled over several time zones, they still had the energy to offer each other wide smiles, thumbs-ups, and new ideas during the breaks.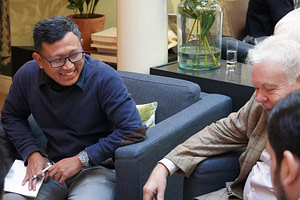 "In-person encounters and the sharing of ideas is exactly what we aimed for with the arrangements; when planning the program and choosing the venue. I'd say we succeeded well," Jenni Salomaa, NL Acoustics' Head of Marketing notes with a twinkle in her eye.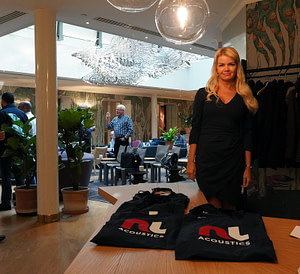 The first day came to a close with a delightful dinner at Lapland Hotels Bulevardi's Kultá restaurant. After some toasting and relaxed mingling, the participants feasted with Finnish delicacies, exotic novelties to many: Arctic charr, reindeer, and licorice ice cream.
Day Two: Office and Sauna Visits
The second day started with an activating sales workshop and continued later with a much-expected visit to the NL Acoustics' office and production facilities. The NL team was excited to meet partners who they knew earlier via messages and phone calls. The different units presented their work, answered stimulating questions about the NL Acoustics technology, and radiated the company's invigorating, warm team spirit.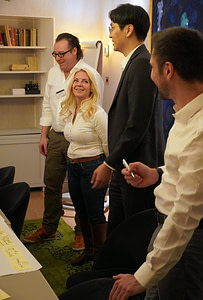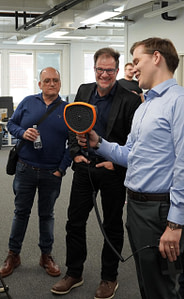 The second day's evening offered one final special touch: the guests were invited to relax in the sauna of the historical Yrjönkatu Swimming Hall, Finland's first and oldest public swimming hall. This unique experience was the perfect way to finish the seminar.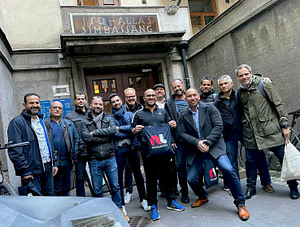 The Aftermath: Full Net Promoter Score
"It was great to see our guests bond with each other and receive outstanding feedback both during the event and after through a questionnaire we sent to our lovely partners. No wonder we received a full Net Promoter Score," Salomaa smiles.
Indeed, the feedback on the event was overwhelmingly positive. The participants appreciated especially the organization that made everything run smoothly, the attention to detail, and the stellar hosting. Here are some excerpts from the questionnaire:
"Thank you very much for the very warm welcome and the excellent hosting."
"It was a very enjoyable event; in addition to the information provided by NL, it was very interesting to be able to share ideas with colleagues from other countries."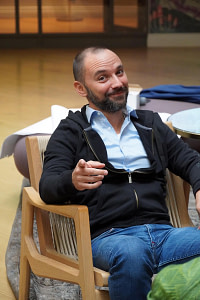 "Nice Seminar and very good contents and presentation. Organisation are amazing :)"
"Simply an excelent event with excellent ingredients: profesionalism, hospitality, planning, room, learning & work environment. Many thanks."
Following the success of this first-ever partner event, the entire NL Acoustics team is already eagerly awaiting next year's seminar!