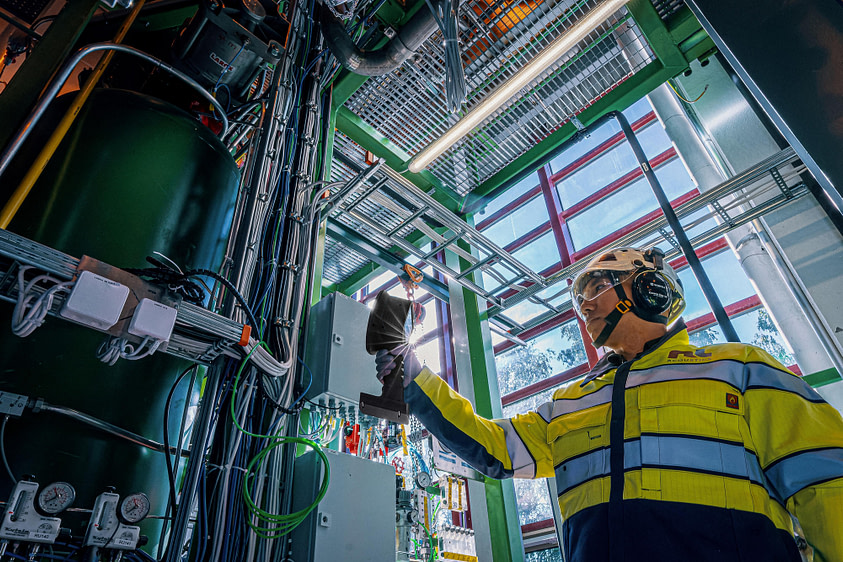 The winner of the 30 000 euro prize awarded by TEK and TFiF to an individual or a team that has remarkably advanced technical competence in Finland will be announced in November.

NL Acoustics, Finnish acoustics-based predictive maintenance solution provider is happy to share the news that the NL Camera has been nominated as a finalist for the Finnish Engineering Award 2022 by Academic Engineers and Architects in Finland TEK and Tekniska Föreningen i Finland TFiF! Consisting of an honorary diploma and a monetary prize of 30 000 euros, the award has been presented annually since 1980 in honor of significant contributions to engineering or architecture. This year's winner will be announced in the autumn session of TEK's General Council at the end of November.

Watch the video presenting the NL Camera as a finalist for the Finnish Engineering Award 2022 (in Finnish).

Taking Sound-based Diagnostics to a New Level
NL Acoustics' industry-leading solutions utilize acoustical engineering to help save time and money in the areas of air leak and electric fault detection by combining the localization of sounds, advanced machine learning-powered software, and cloud solutions to extract vast amounts of data out of sound. Based on the mission of turning sound into value, the company's smart, easy-to-use acoustic cameras enable users to detect early signs of problems smoothly and seamlessly and provide actionable data for maintenance and repairs. Over the past couple of years, NL Acoustics has experienced rapid growth, and currently, the company's expanding global reseller network serves industrial clients in over 50 countries.
Learn more about NL Acoustics' solutions for partial discharge and air and gas leak detection!