Otto Puomio wanted to be a tractor driver at age 4, an actor at 14, and an acoustician at 24. Now he is NL Acoustics' Research Engineer and helps develop the acoustic solutions' brains. Read more to find out what Puomio finds best in his role and why he aims to be a level 20 wizard.
A Life-Changing Coincidence
Otto Puomio is a Research Engineer with a doctorate in Signal Processing and Acoustics, but his career choice was a pure coincidence. As a teenager pondering what to do with his life, Puomio went to Kallio Upper Secondary School of Performing Arts with the goal of becoming an actor. However, seeing how competitive the industry was, Puomio started considering other professions. As it happened, in his family of musicians, several people at the time were participating in a study of the heritability of musical ability. Puomio also took part in a hearing accuracy test and faired surprisingly well, thinking he could use the trait to his advantage. When Puomio discovered the field of acoustics at Aalto University, the path was set for him.
"The heritability study was a side plot, a chance that changed my course," Puomio smiles nostalgically.
Puomio's background now fits his role at NL Acoustics perfectly, and he enjoys the versatile tasks that challenge his skill palette: working with different teams, developing the software, doing measurements, studying specific phenomena for patents… Another appealing factor is the low hierarchy of the company.
"You will sit at the same meeting table with the CEO, and it's okay to go and have a chat with him."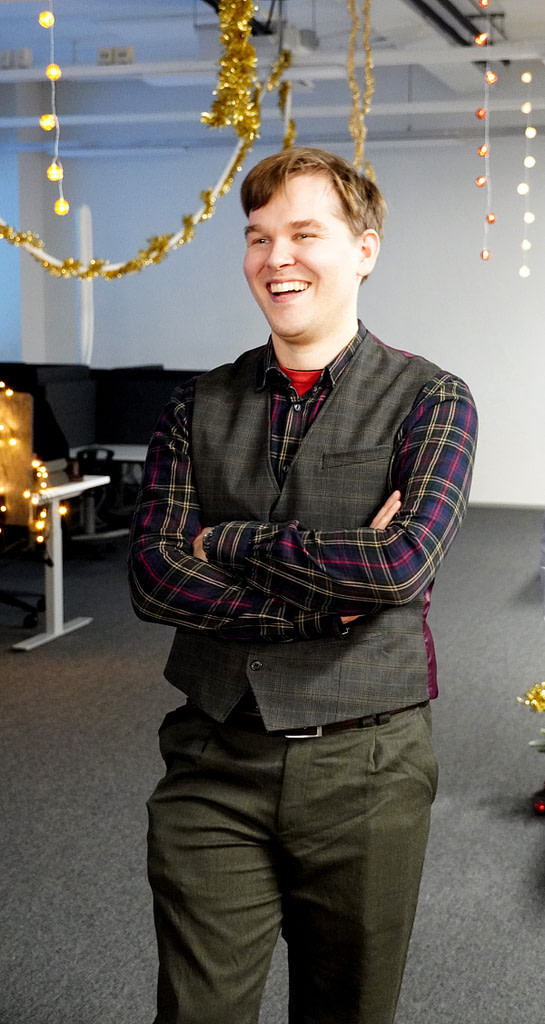 An Eclectic Range of Interests
Off work, Puomio feeds his curious mind with a plethora of activities: badminton; dancing; painting; different courses involving cooking, sewing, and painting; spending time with his dog; gaming; and arranging Ropecon, Europe's biggest non-commercial role-playing convention organized by volunteers. The NL Acoustics team knows Puomio for another one of his areas of interest, his refined taste for tea. How has this experiential omnivore broadened his know-how in the company?
"Working in a company that has its own systems in place for project management has enabled me to see how the entirety of a project, for example, building a new feature for a camera, is managed," Puomio answers, reminiscing his past of working as a coder and doing sprints.
Turning his gaze to the future, Puomio sees the company growing further and requiring even more specific expertise. For him, the tasks will be more challenging and the stakes higher.
"Though this doesn't mean that the work won't be interesting or enjoyable," Puomio winks.
Nothing Less than a Wizard
After not growing up to be a tractor driver or an actor but working with acoustic solutions, Puomio next wants to become a level 20 wizard.
"It's a direct reference to Dungeons and Dragons and an allegory. I want to be given a monster, a problem to tackle, and to be able to produce a solution for conquering it. A level 20 wizard in life just sounds better," Puomio's eyes light up.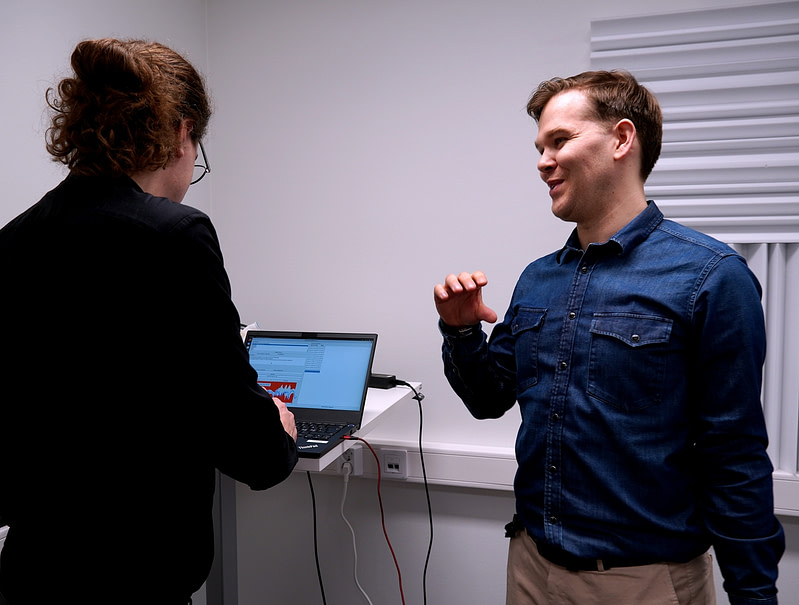 Puomio already has a wonderful guideline for living, though given in the context of advice for those applying for NL Acoustics:
"All your skills can be used in some way. Don't shut away any area of your life just because you think it's not related to your professional life. And don't be afraid of challenges."
We would love to know if you possess some wizardry that would fit our team. See our career section for open positions!