Being listed in this year's Technology Fast 50 underscores NL Acoustics' commitment to innovation, positioning it among the top performers in Finland's dynamic tech landscape.

With an impressive growth rate of 1347% from 2019 to 2022, NL Acoustics was announced as the 18th fastest-growing technology company in Finland at the Deloitte Technology Fast 50 2023 ceremony held on November 16th in Helsinki. NL Acoustics was among 28 new entries on this year's listing. The annual ranking, now in its 18th iteration, is an acknowledgment of NL Acoustics' strong financial performance and revenue growth over the past four years.
NL Acoustics Recognized for Growth and Innovation
Being listed among the fastest-growing tech companies in Finland is yet another accomplishment for NL Acoustics, a Helsinki-based technology company specializing in advanced acoustics-based predictive maintenance solutions. Over the last few years, the company has been recognized for growth and innovation by several prominent parties in business and technology, including Kauppalehti, the Kaute Foundation, as well as TEK (Academic Engineers and Architects in Finland) and TFiF (Tekniska Föreningen i Finland). The company's co-founder and CEO Kai Saksela was naturally pleased about being acknowledged as one of the top performers among industry peers in Finland. "While the accomplishment is of course rewarding in itself, it is made even more valuable by the fact that it signifies that we are on the right path, producing continuous and profitable growth by developing advanced solutions that deliver real-life benefits to our customers", CEO Saksela reflects on the achievement.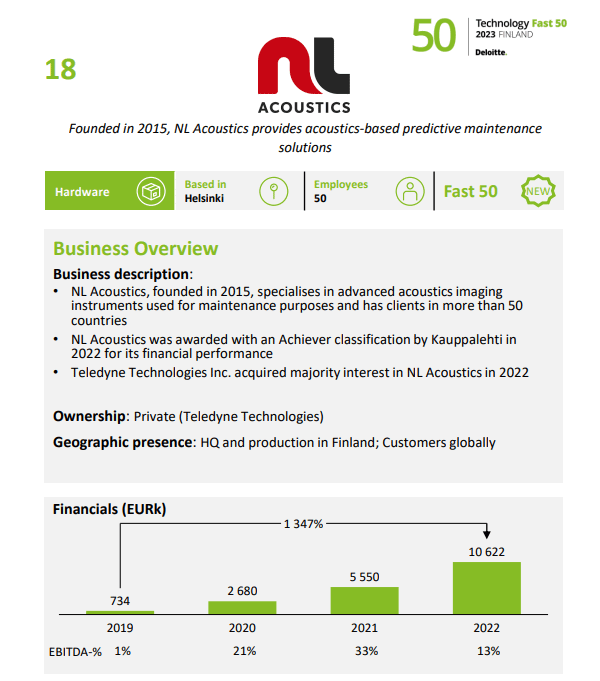 The Fast 50 Program Criteria
Open to both public and private companies registered in Finland and encompassing all segments of the technology industry, the Deloitte Technology Fast 50 aims to provide a comprehensive and impartial assessment of the dynamic technology landscape in Finland. The program does not require companies to submit applications; instead, participants are identified based on their financial statements. The ranking criteria include specific guidelines regarding a company's operations and the utilization of technology. While profitability and current financial performance are not primary considerations, the focus is on sustained and impressive revenue growth over the specified four-year period.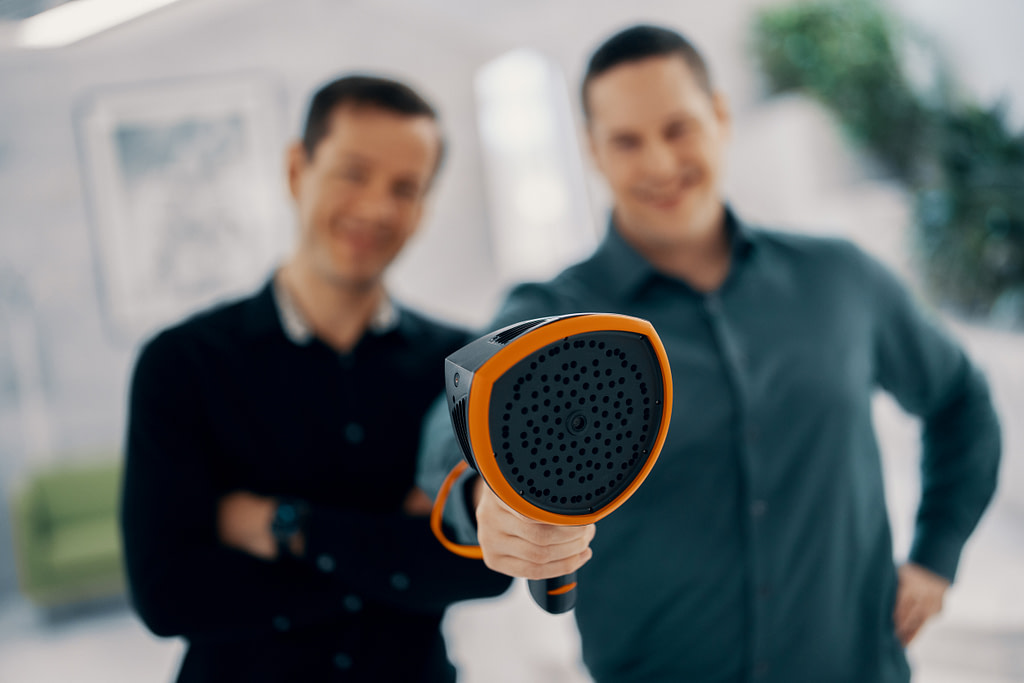 Seeking Future Growth
NL Acoustics' inclusion in Deloitte's Technology Fast 50 is not only a reflection of the company's long-term commitment to innovation and continuous contribution to the ever-evolving technology sector in Finland but also a stepping stone towards future goals. Having doubled its turnover in 2021 and 2022, the company has no intention of slowing down; instead, it is actively pursuing further growth. The growth plan is firmly anchored in the development and manufacturing of its industry-leading products, leveraging the expertise of its talented team.