With the most advanced solutions that enable you to find critical problems and make intelligent maintenance decisions.
Locate crucial problems quickly and ensure operational reliability.
Detect components on the brink of failure to extend trouble-free operation and to avoid expensive downtime and catastrophic failures.
Did you know that up to 50% of the energy you use for compressed air can be lost due to air leaks?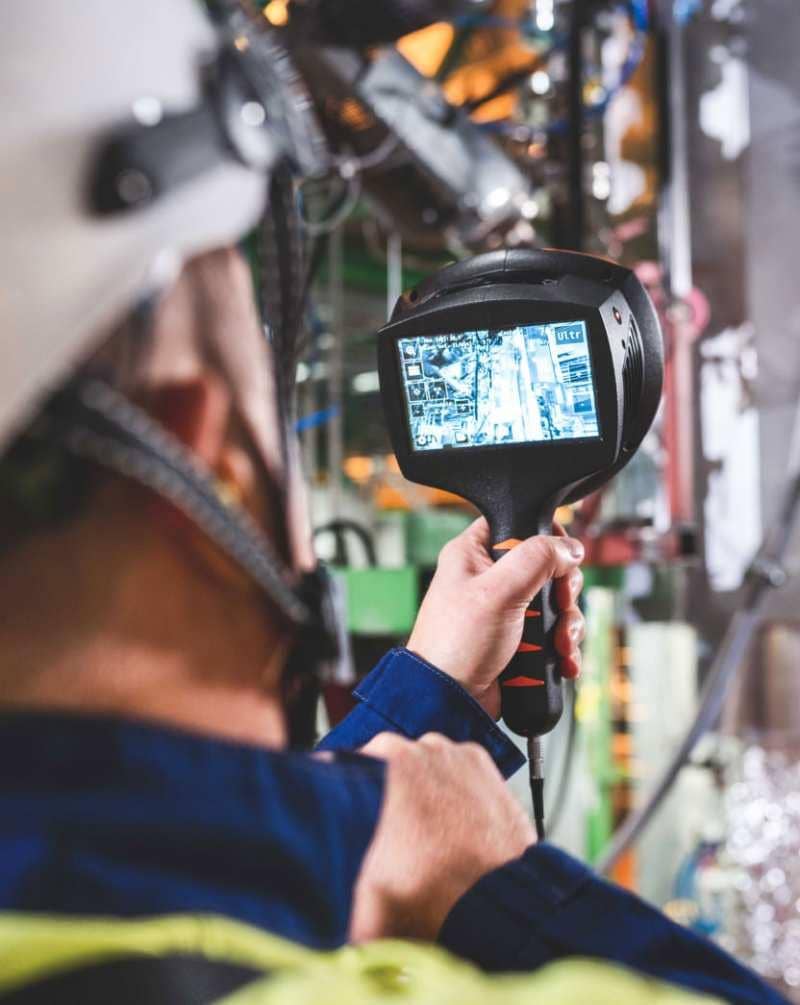 Our advanced machine learning-based algorithms provide you with easy-to-use diagnostics for intelligent maintenance decisions.
Our selected client cases
Case
The crucial job of detecting hospital gas leaks and preventing hospital fires needs the most reliable tools—the NL Camera.
The NL Camera Prevents Serious Fires by Detecting Gas Leaks
Case
Grid Solutions & GE Renewable Energy's HV Bushings test lab in Milan had a demand for a device that could detect sources of disturbance in their test settings.
The NL Camera yielded the desired results immediately after it was unboxed
TESTIMONIALS

FROM OUR
CLIENTS
TESTIMONIALS

FROM OUR CLIENTS
NL Acoustics' solutions have helped us meet our energy management KPI's and thus saved us $500,000 a year.
John Müller
Maintenance Manager
Larabella Corporation
Want to improve your predictive maintenance? Book a free demo